"it's not just an investment!"
"You don't need to be wealthy to invest in property"
"Let us guide you all the way..."
Investment Property in Brighton
Wealth – Investment – Tax Minimisation
Investing in Australia's resilient property market can be one of the cost effective ways of potentially creating wealth and holding onto it.
The Wit Group is a specialist support company facilitating the connection of investors with licensed experts in the fields of real estate, finance, financial planning, accounting and conveyancing.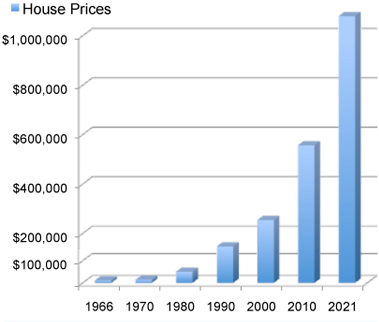 Trying to Identify Property Investment Options in Brighton?
Many people engage with the property market in a very limited way. For some, they accept what is immediately available in front of them and, for one reason or another, do not consider alternatives. In some instances this is down to a lack of knowledge with regards to the ways property is advertised and sold, and in other cases, it stems from a lack of time.
Those that do not conduct even basic research stand to lose out on potential property investment opportunities in Brighton as well as throughout all other areas of Melbourne. As such, if your goal is to secure a home that is within your means and you have a general sense of what you want, speaking with an informed, knowledgeable professional is definitely worthwhile.
Here at WIT Group, we endeavour to eliminate as much stress and fear out of the process of property acquisition. We open our doors to buyers from all walks of life because we are committed to helping Australian families realise their own financial independence through smart investments. We are not a company that thinks about today and never considers the future. Instead, long-term planning is a key part of the unique service we provide.
How to Set Property Investment Goals
For some people, thinking about property and setting investment goals may not seem like something that makes a lot of sense. However, this process is a great way to plan for your future and the standard of living that you want to enjoy when you retire. Regardless of what age you are or at what stage of your career, someday you will retire and unless you have an investment cushion in place then life could become a little less comfortable.
There are a few things that you can do today in terms of setting property investment goals. Maybe you already have your eye on an investment property in Brighton. If this is the case, it is worthwhile putting some time aside to write down your goals. What do you want to achieve in the next three months, in the next year and in five years? These are your short, medium and long-term goals.
If you have come up with multiple goals in each case, it is important to prioritise the ones that you know in your heart you absolutely must achieve. Then, once you have narrowed the list down to your key objectives, specify the details, where unrealistic, rework them until they are something you can realise. After this, determine what you can do now in pursuit of these goals and specify how you will track them. A timetable is always a good motivational tool.
Some of the areas we like to look in for our investment properties include:
Putting You In Front of the Right People
Property goals will differ from one person to the next. You might want to refurbish the property on purchasing it then rent it out and derive an income that covers the repayments. Or you might choose to alter the layout inside to create more space, to ultimately sell the property on and move out.
Whatever your objectives are, the team here at WIT Group can help you define them and track your progress so that you stand the greatest chance of achieving them. We put you in front of the right people so that you gain the professional advice and guidance that will boost your chances of reaping a strong return on your investment.
Brighton properties are among the many options that we afford our clients, so if you are in the market or approaching it for the first time, get in touch for our services and we will help you invest in a better future.
Here are some of our services.
"My wife and I have been highly satisfied clients of WIT Group for over six years now. The staff have always come across as approachable, knowledgeable and competent in guiding us through the purchase of three investment properties."
Doug McKay & Cheryl Martin
"We were comfortable,
they were sincere,
and the future looks promising.
Rob and Sarah - Balwyn
"WIT provided the best service.
No need to say more."
Peter - Sunshine
"I gained a lot of knowledge about
property and wealth development."
Jovan - Epping
"The WIT team are professional, approachable and have good access to market data and statistics. They give you confidence in your first property investment.."
Brian & Tracey - Narre Warren South
Started in 2003, Dealt with over 4,000 customers
and settled over 1,000 loans/properties.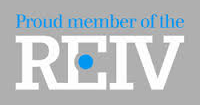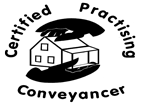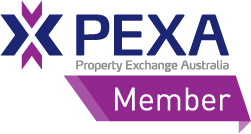 2014 - ANZ - broker of the year Vic/Tas
2013/2014 - AFG - Vic commercial writer 1st place
2011/2012 - AFG - Vic loan writer of the year 3rd place
2010/2011 - AFG - Vic loan writer of the year 3rd place
2011 - ANZ - performance excellence award
2007 - AFG - bear cross selling member platinum bronze award
2008 - AFG - best commercial writer gold broker award
2006 - AFG - best flex user silver broker award