Financial Planning and Advisor Melbourne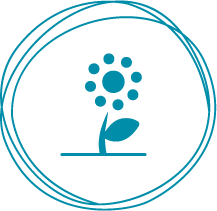 The CW Group, which incorporates Centre of Wisdom and Centre of Wealth offers clients the ability to experience specialised advice from qualified Financial Planners and Accountants in the fields of Superannuation, Risk protection and Tax Management including Returns.  The CW Group Philosophy has been built around providing clients with quality cost effective advice including the ongoing support to understand and maintain that advice.
Growing Wealth these days requires the ability to obtain the right advice to ensure the correct structures, the tax effectiveness and safe guards are all assessed prior to leaping forward. The CW Groups offers clients the ability to have their own personal "Board of Advice" where they can obtain all this advice in one location.
Centre of Wisdom offers qualified Financial Planners that can help you take charge of your superannuation savings by exploring with you the many ways in which we can now use our retirement savings (buying property just being one of these). We will also discuss the important side of putting safe guards in place to ensure your assets and lifestyle are adequately protected if you were to die suddenly or become disabled not able to return to work.
Centre of Wealth offers qualified Accountants that will assist you in claiming the maximum deductions allowable and ensure that the investment property you have purchased to work towards building a better retirement, is also working for you - tax effectively. We will also complete the tax return on your SMSF and complete the important audit process to ensure your SMSF is always fully compliant and satisfies ATO standards.
For more information regarding Superannuation, SMSF's, insurances and tax see below.