"it's not just an investment!"
"You don't need to be wealthy to invest in property"
"Let us guide you all the way..."
Wealth – Investment – Tax Minimisation
Investing in Australia's resilient property market can be one of the cost effective ways of potentially creating wealth and holding onto it.
The Wit Group is a specialist support company facilitating the connection of investors with licensed experts in the fields of real estate, finance, financial planning, accounting and conveyancing.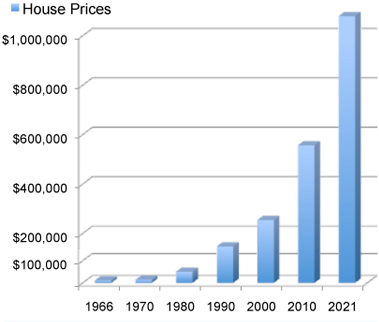 Sadly, however, 9 out of 10 Australians retire on an income below the median wage because they haven't planned for their future. Wouldn't you rather plan ahead for a financially secure future and enjoy your retirement with a stable, regular income for life?
This can be made achievable through property investment. Every working person has the opportunity to make their money work harder. Everyone stands to pay less tax, increase their net worth and become financially independent. Everyone deserves the peace of mind that financial security brings.
You don't need to be wealthy to invest in property. WIT Group and our licensed experts have helped many Australians who thought they could never afford to invest in property enter the market.
If you're serious about taking the first step and gaining a better understanding of your options and opportunities we can arrange a personalised, one-to-one meeting with you, allowing us to better understand your individual goals and lifestyle choices and tailor our services accordingly.
Read More
Property Investment Services in Melbourne
Anybody with aspirations of owning their own home will appreciate just how intimidating the property market is. As an outsider with no real experience perusing the market and determining where the true value lies, the chances of not only finding something that speaks to both your head and heart, but that you feel is realistically attainable may appear to be slim.
Melbourne's Ultimate Property Investment Group
However, no matter if you are a complete novice to the property market or if you have been unsuccessful to date in securing a place of your own, retaining the services of Melbourne's ultimate property investment group is a sure-fire way to changing your fortunes.
At WIT Group, we are a team of professionals that have sixteen years of experience working throughout Melbourne for our clients. We recognise the need for a streamlined service that stands to benefit inexperienced property hunters as well as first-time buyers and those that wish to expand their investment portfolios. Our objective is to put each client we work for in front of the right people who can help them to accomplish their financial goals.
When it comes to property investment in Melbourne, regardless of whether you are a newly married couple, a young professional at the start of a bright career, or if you are someone that has worked hard but has yet to put their money to work for them, you can trust that our team will tailor its services to your needs. We appreciate that buying property can demand a lot of your time. As such, we seek to keep things simple and afford you the chance to access everything you need through us.
Here at WIT Group, the ultimate goal that we set out to achieve is to provide you with appropriate options and solutions that will help you create financial stability. We believe in amassing wealth that will afford our clients comfort in their retirement years. As such, with our assistance, you will build a portfolio that is tailored to your means and objectives that we will help you manage over the years to come.
How to Source All the Services Your Property Will Need
Few investment property groups in Melbourne can deliver a one-stop-shop service for their clients. Fortunately, you have found the team that can achieve this and so much more. We provide all of our services under one roof.
Since 2003, the team here at WIT Group have worked tirelessly to become the preeminent specialist support company that facilitates the connection of investors with licensed experts across a range of different fields.
We have worked with clients from all backgrounds, each of whom had their own objectives as well as investment possibilities. Furthermore, our time in the marketplace ensures you that we have an extensive network to draw on, as we as local knowledge with regards to investment opportunities of all kinds throughout the city.
This combination of resources and skills singles our service out among all property investment groups in Melbourne. The process begins with a personalised, one-to-one meeting with you. During our time together you will get a sense of how we can tailor our services to you, and we will get a full understanding of what your goals are.
Plenty of prospective investors wonder how they will go about sourcing all of the services that they may require once the process of acquiring a property is underway. Time is limited for each person and so retaining the services of the WIT Group is a means of alleviating you and your family of that burden, safe in the knowledge that you have experienced, highly competent professionals working on your behalf.
Some of the areas we like to look in for our investment properties include:
Among the services that can be accessed through our service includes accredited mortgage brokers. UniQ Finance provides our clients with simple, bespoke financing solutions through the use of smart, contemporary solutions. With their help, you will gain a finance package that is tailor-made to suit your needs.
When it comes to property investment companies serving Melbourne, here at WIT Group you will also find real estate solutions through MVO Property. They seek to match the properties that they have access to with the investment needs of our clients. Given that they specialise in off the plan, centrally located and newly established properties, you can trust that they will have a solution suitable to your needs.
Property management is a key part of protecting your investment once you have taken possession. Whether you are a tenant or landlord, you will find our team perfect in terms of overseeing every aspect of your property. We pride ourselves on delivering the highest standard of personal service and support. Should you require conveyancing assistance, Estate Conveyancing is on-hand to help with property sales, purchases, subdivisions and refinancing requests.
Finally, as the property investment experts that Melbourne residents turn to time and time again, you can feel assured that we can link you to superior financial services and accounting services. The CW Group advise our client to ensure that safeguards, the correct structures and tax effectiveness are all assessed before any commitment is made.
Sustained Wealth Creation Through Monitoring
At WIT Group, we have dealt with thousands of clients over the years and our experiences make it clear that while securing a home to see a return on that investment is one thing, it is quite something else to keep it on track so that you reach your goals.
As such, when you choose our property investment services group, you gain something completely unique. That is our customer care/review program. Once we are working together toward a rewarding future you will be made to feel that you are part of the family. We regularly host client dinners and this allows you to interact with other clients as well as with our staff.
Unlike many of our competitors, we don't charge a 'client for life' fee and have no ongoing costs. Instead, we continue to maintain contact with you through reviews and regular calls. Through active engagement, we can ensure that your investment is working as well as it can for your future.
So, when you are finally preparing to approach the market to land the best investment property suited to you in Melbourne, seek out the property group that can connect you with the people that can make that dream a reality. The team here at WIT Group looks forward to meeting with you soon.
Read Less
Here are some of our services.
"My wife and I have been highly satisfied clients of WIT Group for over six years now. The staff have always come across as approachable, knowledgeable and competent in guiding us through the purchase of three investment properties."
Doug McKay & Cheryl Martin
"We were comfortable,
they were sincere,
and the future looks promising.
Rob and Sarah - Balwyn
"WIT provided the best service.
No need to say more."
Peter - Sunshine
"I gained a lot of knowledge about
property and wealth development."
Jovan - Epping
"The WIT team are professional, approachable and have good access to market data and statistics. They give you confidence in your first property investment.."
Brian & Tracey - Narre Warren South
Started in 2003, Dealt with over 4,000 customers
and settled over 1,000 loans/properties.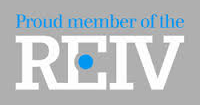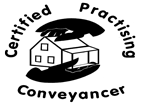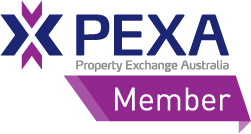 2014 - ANZ - broker of the year Vic/Tas
2013/2014 - AFG - Vic commercial writer 1st place
2011/2012 - AFG - Vic loan writer of the year 3rd place
2010/2011 - AFG - Vic loan writer of the year 3rd place
2011 - ANZ - performance excellence award
2007 - AFG - bear cross selling member platinum bronze award
2008 - AFG - best commercial writer gold broker award
2006 - AFG - best flex user silver broker award